One month in Santa Monica / Venice
This post describes my experiences of staying in Venice for the first month of my planned trip of three months in Los Angeles.
I traveled to Los Angeles from Tokyo, the flight took around nine hours. Arriving in LAX Airport and going through immigration, my initial experience with the American security officers was a little unpleasant, the officers were yelling and rushing the people through the security lines, very different experience from the security in Japan. After getting questioned about the reasoning for my extended vacation, I ultimately got allowed into the country. By that time, my luggage was already spinning on the pickup band. After exiting the airport, I took an Uber to Santa Monica and went to get something to eat before I was allowed to check in to my apartment.
Apartment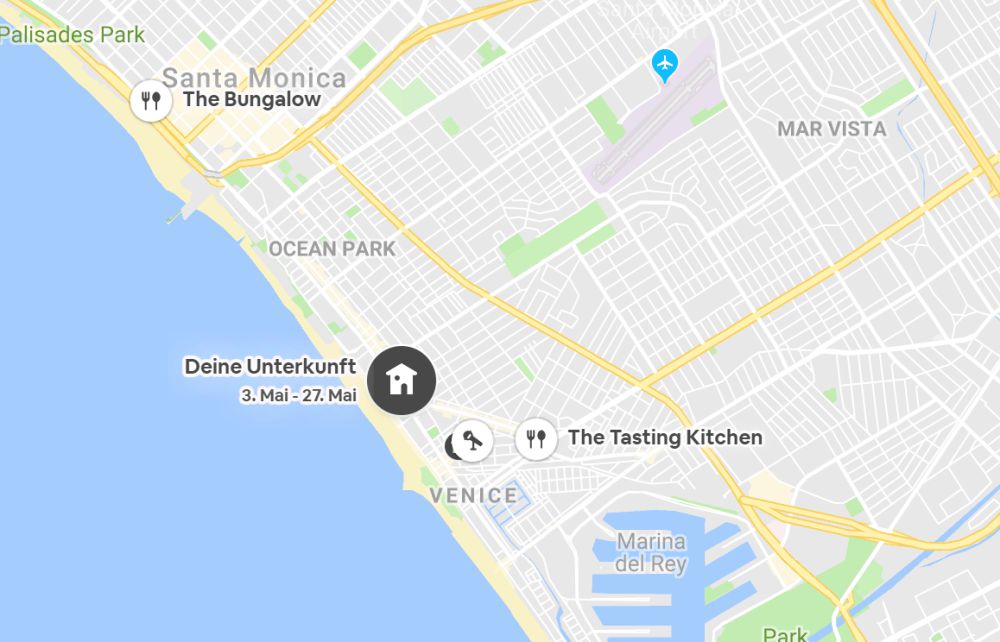 I booked this apartment on Airbnb. As pictured above, the location of the apartment is right between Santa Monica and Venice and only two blocks apart from the beach.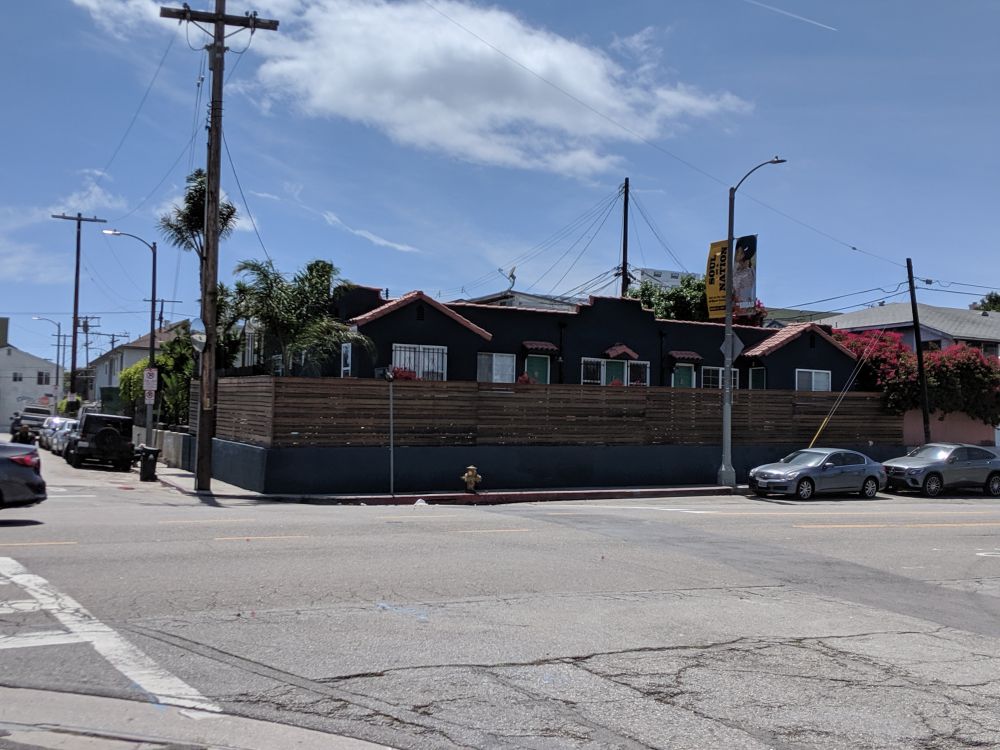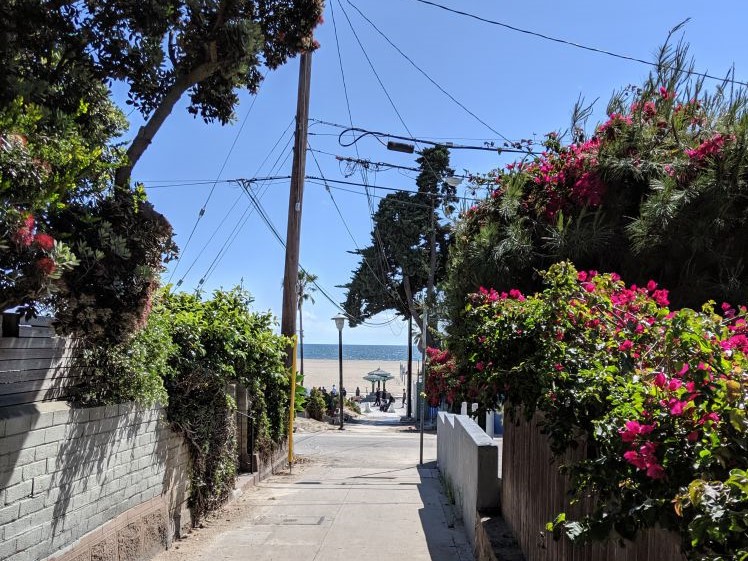 The Airbnb is surrounded by fences to keep unwanted visitors out. To get inside, the Airbnb host texted me the access codes from the front gates and an additional access code to my apartment.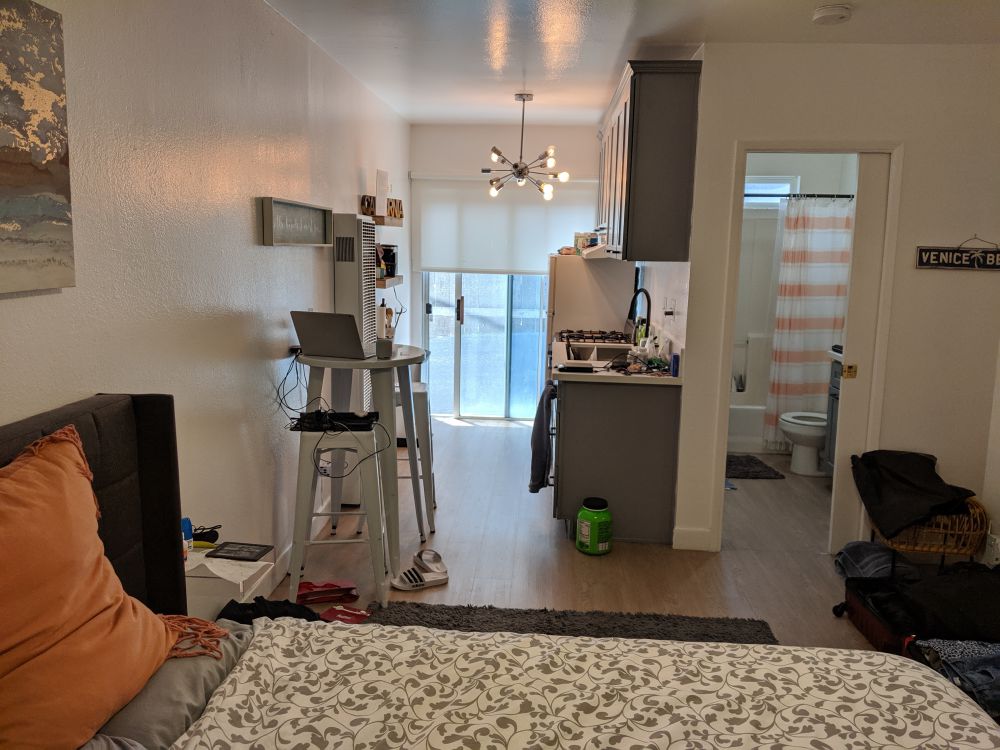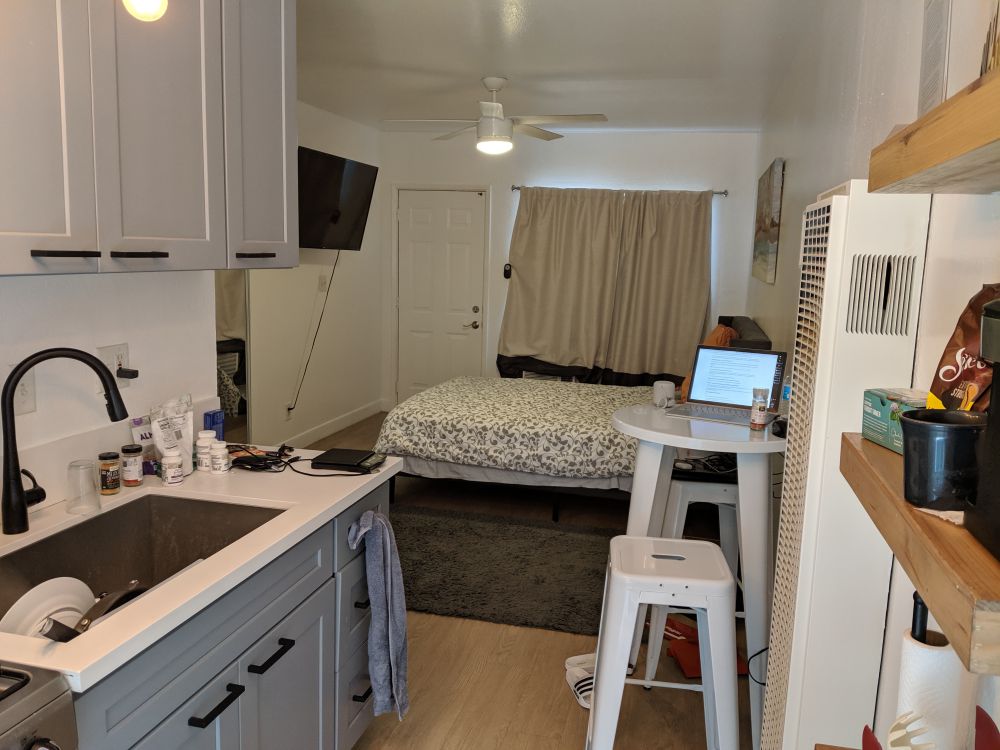 The place had one big room with a kitchen and a separate bathroom. The bed was very comfortable, and the kitchen had almost everything I needed to cook decent meals for myself.
People
Let's start with the people I've encountered so far. I will try to describe my experience with the people living in LA, I would assume that the attitude and character of Americans differ greatly depending on which state you are in.
Meeting people
From my experience, the people in LA are much more inclined to small talk. People are much more open to have a conversation, even if it's only about the weather or "how is your day going". Almost everyone acts friendly, every time I went to the supermarket I got talking with someone about the most random things, like whats the best yogourt to buy. I believe that this layer of niceness can also act as a kind of shield to get to a more deeper connection, it is tougher to have meaningful conversations with people you just met. The best describing word for this kind of behavior is "superficial". During the first week of my stay, I literally only held small talks. On the first weekend, I went out to a club. The people I've met there were very open, I could break out from the usual small talks and have a fun night. My later experiences at different bars were also very positive, in that the people are much more open to talking with strangers (like myself) than just talking with the groups of friends they came with.
Population segments
Los Angeles has about 4 million inhabitants. Like in every city, people can be grouped into different segments of income classes. LA has many different city parts, from Beverly Hills, where mostly the rich and famous people live, to South Central, where there are Gangs and a lot of poor people. The saddest part is the number of homeless people you see on almost every street corner, I've not yet been to Beverly Hills, but from Hollywood to Venice Beach, countless people are living on the streets. At the beach, more than every second bench is occupied by a homeless person sleeping on it. The homeless people are not directly aggressive or dangerous, but most of them are addicts, and they are always talking with themselves.
Venice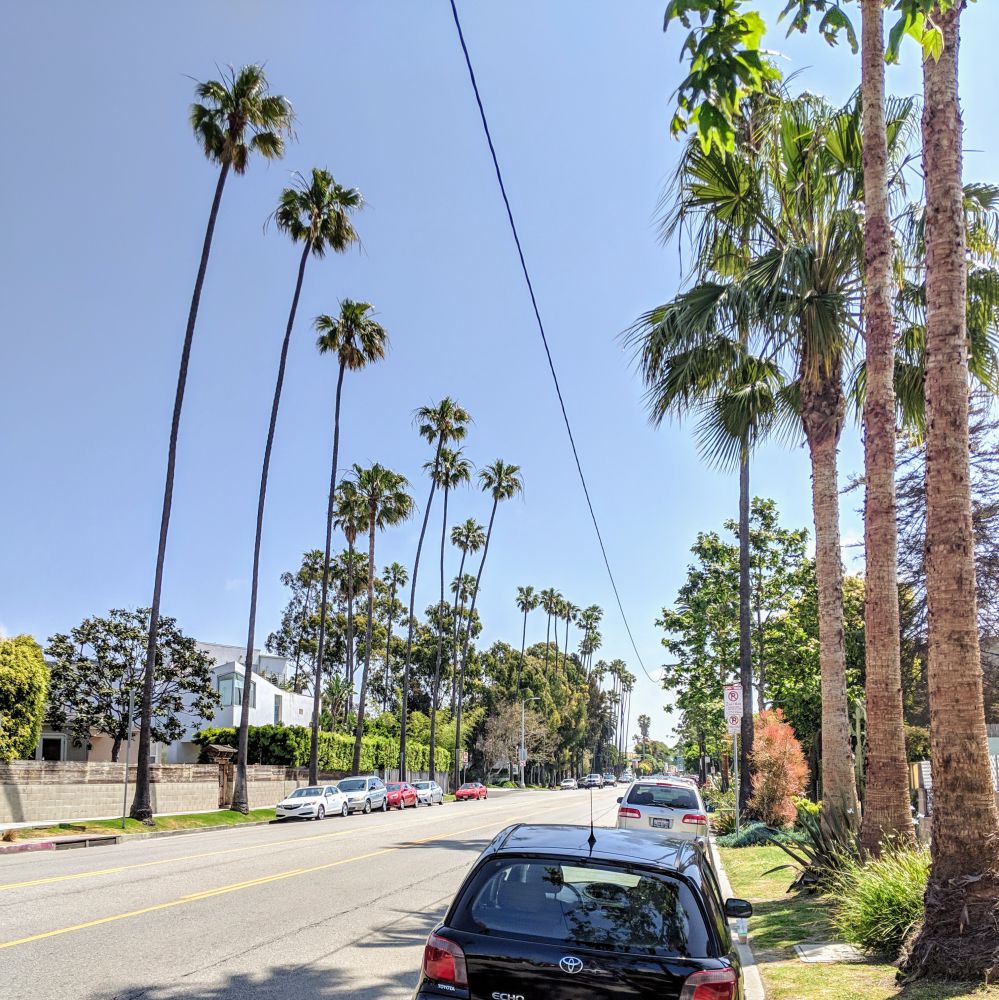 Venice is a neighborhood located next to Santa Monica. My apartment was located right at the beginning of Venice when coming from Santa Monica. The Venice area is very trendy part of LA, there are many different kinds of restaurants and bars in this area, one could call this a place to be for the so-called "Hipsters".
Venice Beach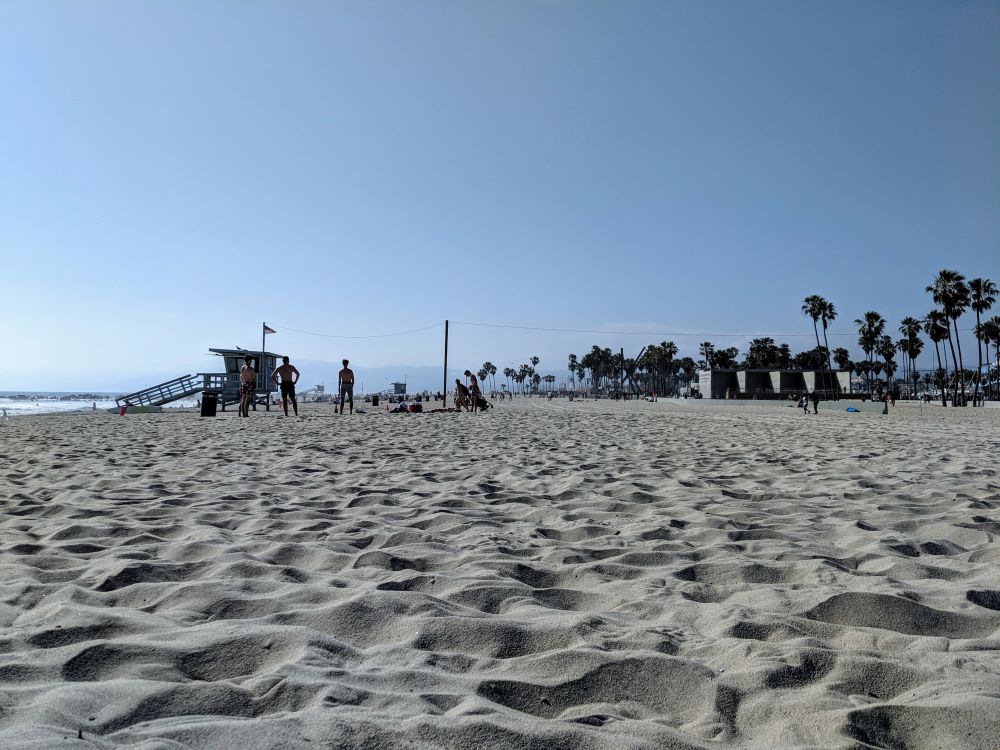 Venice Beach is as the name implies right by the beach. The sand part of the beach is quite wide, depending on where you enter the sand. I found a spot where the sand part is smaller to avoid having to walk almost 5 minutes to get close to the ocean.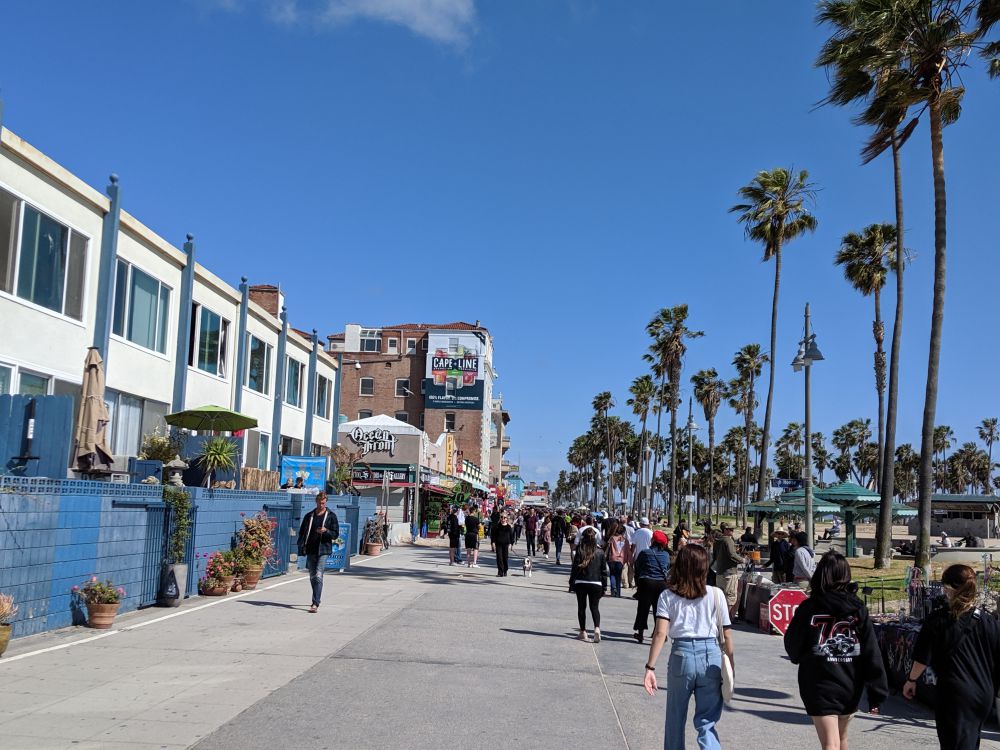 Probably the most popular part of Venice is the Beach Walk. There are many restaurants and small shops on this walk which originates in Santa Monica and leads up to the end of Venice.
Muscle Beach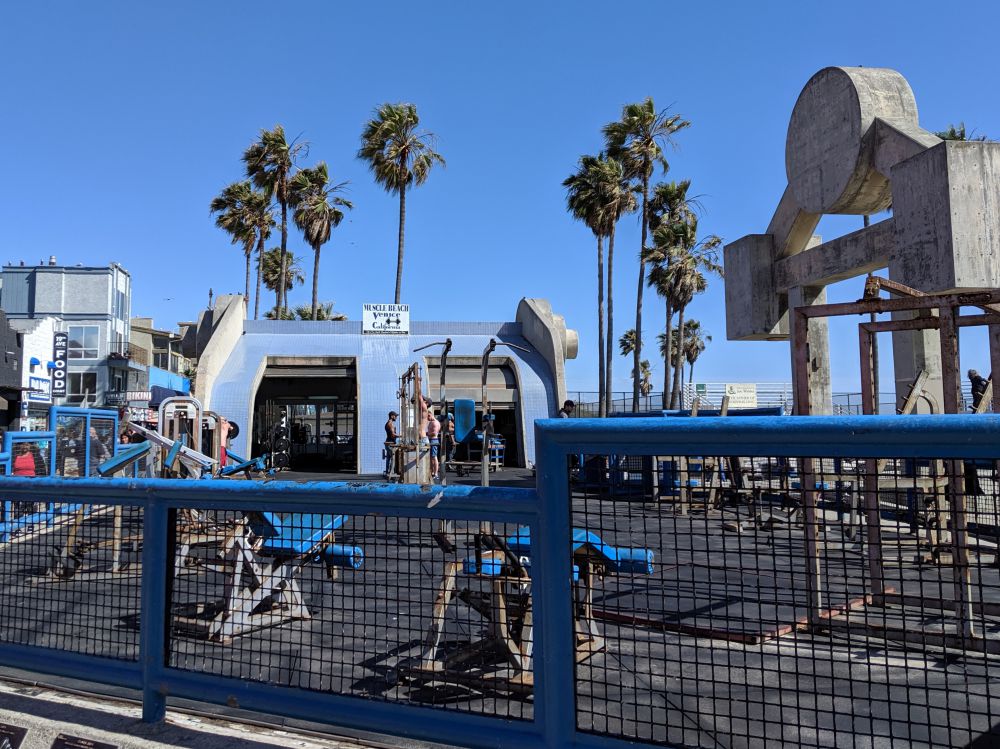 On the Beach Walk, there is a famous outdoor gym called "Muscle Beach". The old-school bodybuilders used to train here, now it's more like a tourist attraction. The equipment is very old, it does not make much sense to workout here other than for some fun experience.
Abbot Kinney road

A street that runs diagonally through Venice with many fancy restaurants and small clothing boutiques. This is one of the places where people met up at night to go out for food and drinks. From my experience, the restaurants and bars located on this road are really pricey. The road is filled with Teslas and upscale cars. I spent multiple nights walking trough Abbot Kinney road and exploring some of the bars and food places that looked interesting to me.
Med Men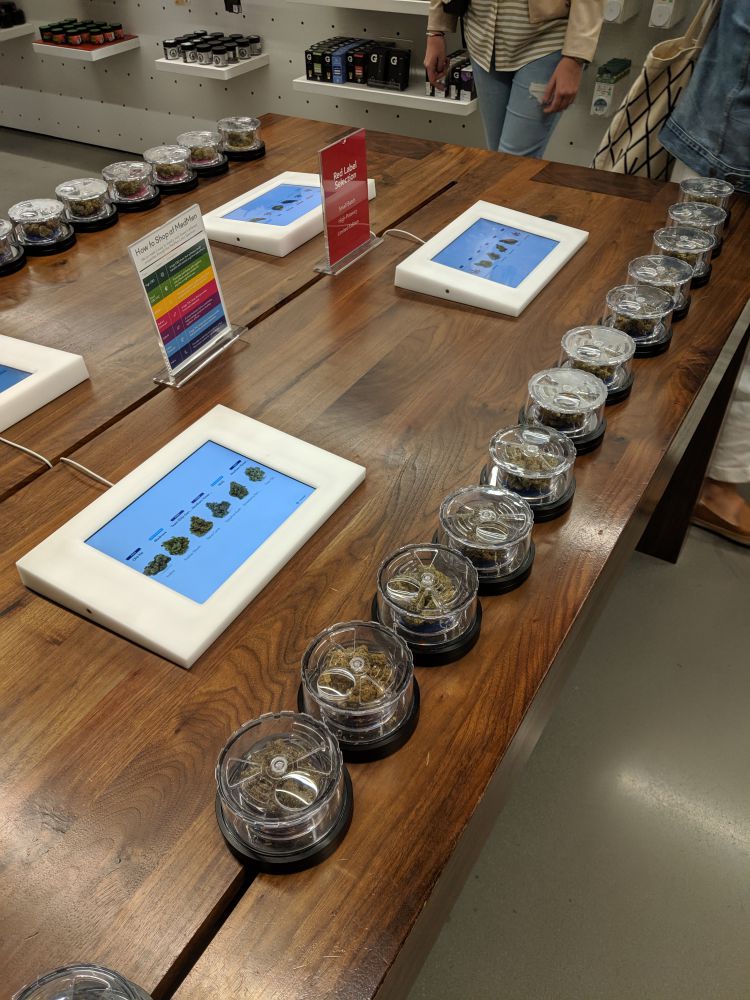 Located on Abbot Kinney road, there is a high-end cannabis dispensary called "Med Men". Cannabis is legalized in California, even without the need of a prescription.
This store has a huge selection of different kinds of cannabis products, you can buy THC containing foods, so-called "edibles" or many different vaporizing pens to get high without smoking. There are also many different kinds of weed strains presented to you very much like in an Apple Store with tables and iPads showing information about the products.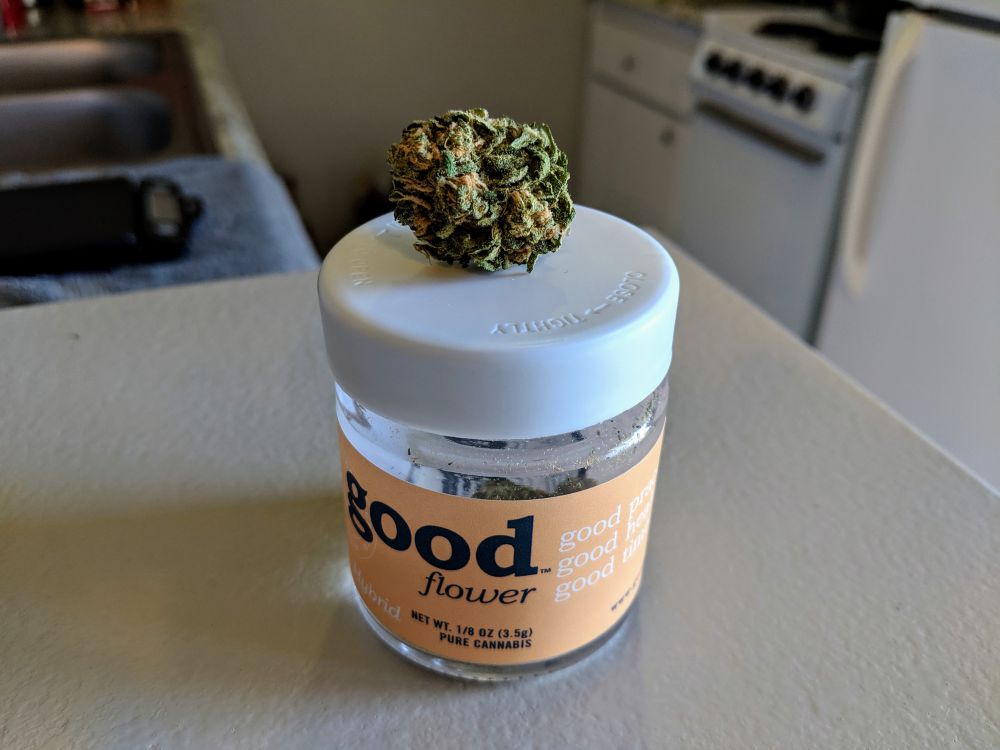 I bought some to try for myself, the price was quite high, mostly because of the added taxes. The conclusion of my purchase; excellent quality, though the strain I bought was a bit too strong for my low tolerance ;)
Santa Monica
Santa Monica is located by the shore, overlooking the ocean with a very stunning view. There are many hotels in Santa Monica, which makes this area a little more touristy than Venice. There also are a lot of shopping centers, including all the famous clothing and jewelry brands and of course a lot of excellent restaurants.
Santa Monica Pier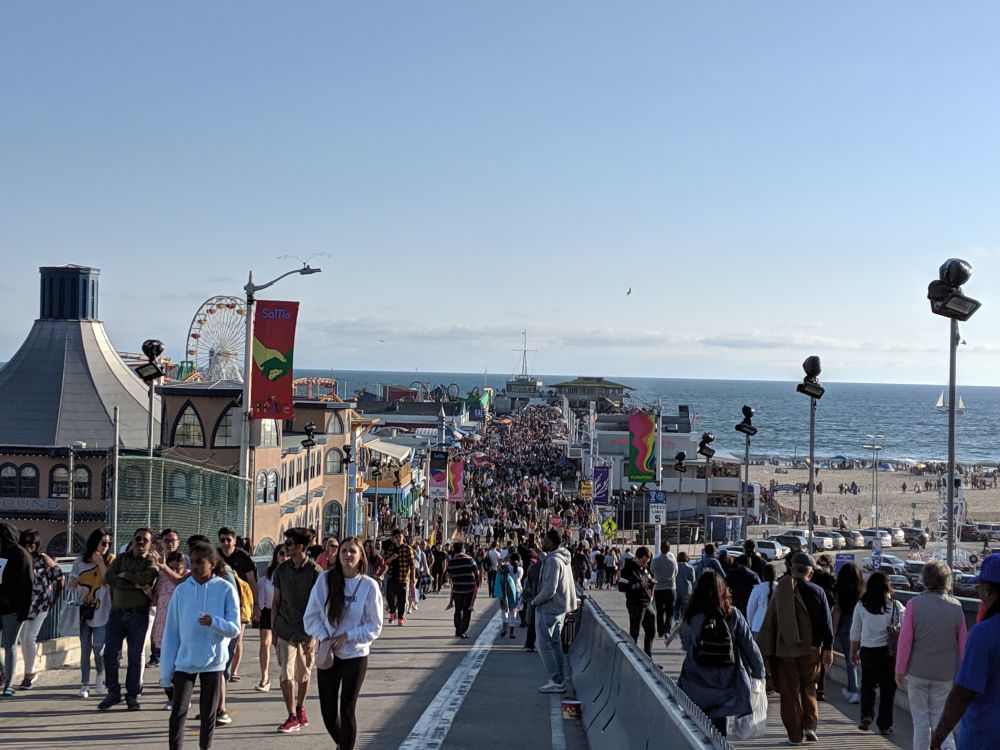 A famous part of Santa Monica is the Pier, it's construction leading a little bit outside in the ocean. Located on the Pier itself is a small amusement park and some food stands. Personally, I walked there once, and I found nothing really special.
3rd Street
This is the main shopping street in Santa Monica, there are many shops and also restaurants located on this street. No cars are driving on this street, the middle part is filled with people walking and many kinds of street performers.
Sunsets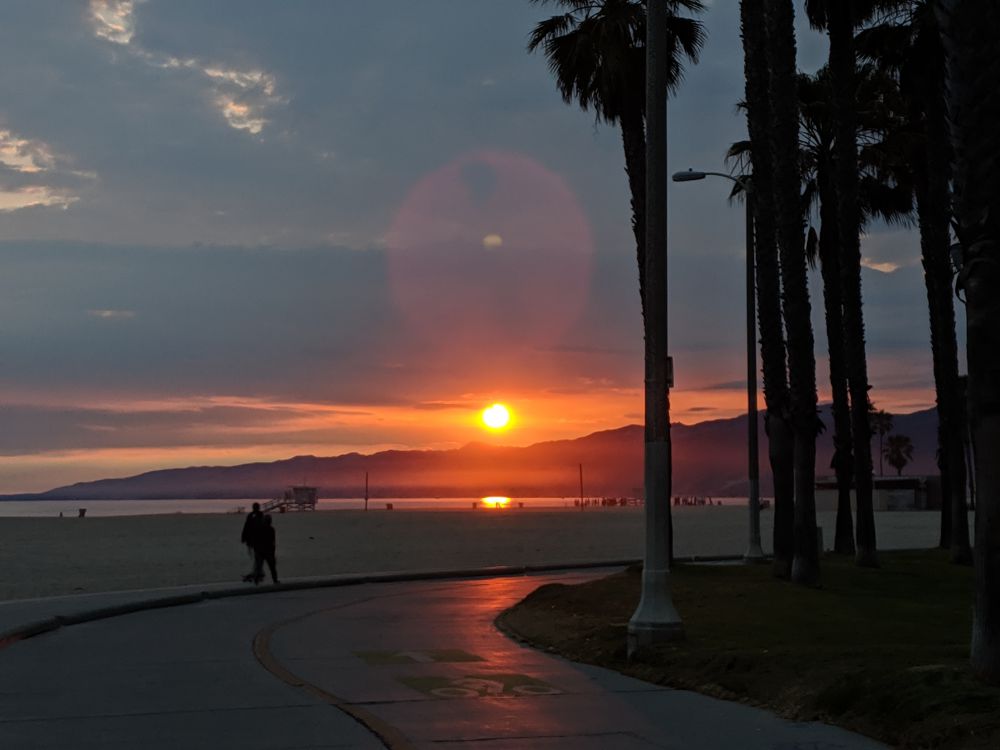 One of my favorite parts about Santa Monica is the view of the sun setting in the ocean. The sky gets a beautiful red and orange color and the view is just amazing. At the time of writing this, at the end of May, the sun is still setting behind some hills, but soon, the sunset will be in the middle of the ocean. I will make sure to add another picture when I catch the sunset again later this summer.
Food
American food is not especially famous for its tastiness, more so for their many fast foods chains. Since I've been living in an apartment with a full kitchen, I cooked most of my meals myself.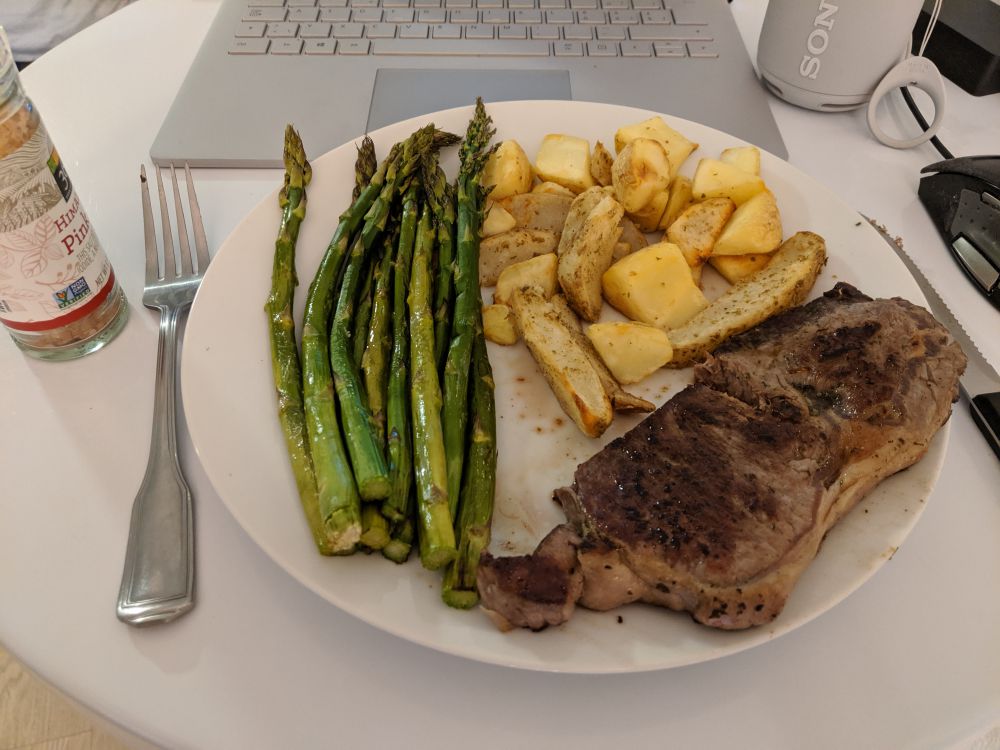 This way, I could eat quality meals and get full while also saving money. During the weekdays I mostly ate at my apartment, on weekends, before going out and on Sundays, I ate out at various restaurants.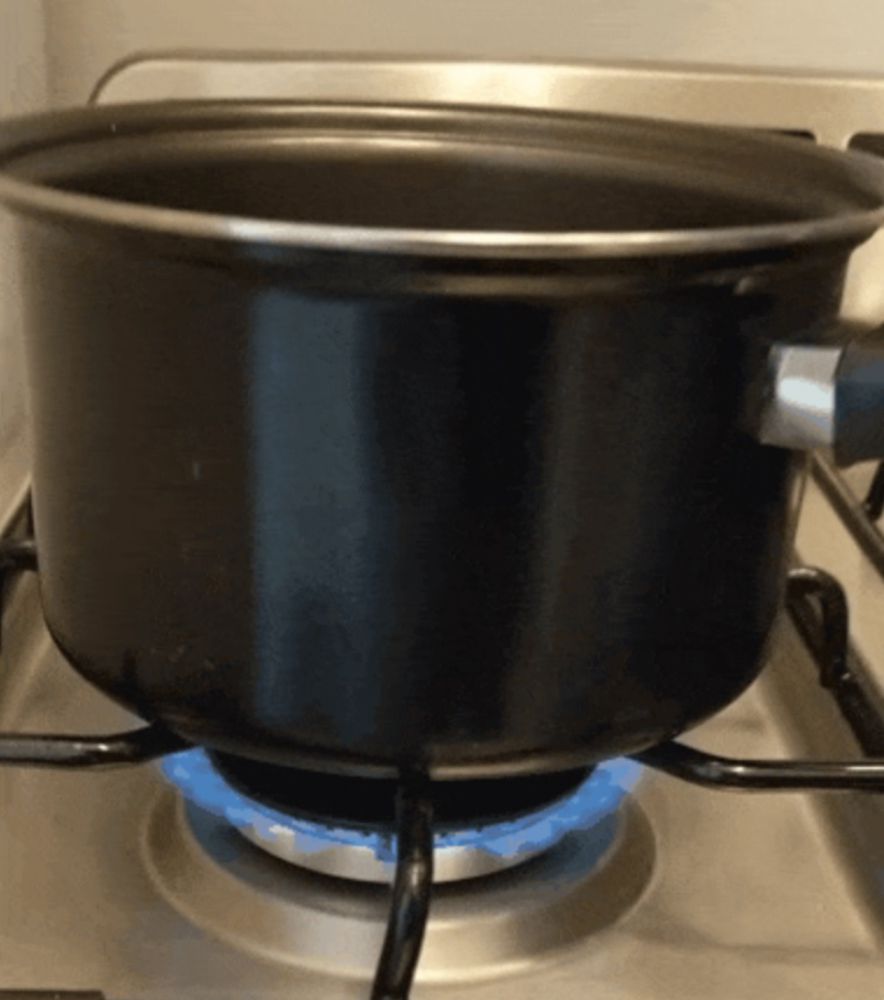 The stove top was using gas to heat up. This took me some time to get used to, but once adopted, it was not particularly different to cook with than any other heating system. The weird part is just how you turn it on, like on a gas-grill you first have to let some gas out before it starts burning. You also have to make sure that you never leave it on. The oven was also using gas to heat, I once forgot to turn it off but noticed it like one hour later.
Whole Foods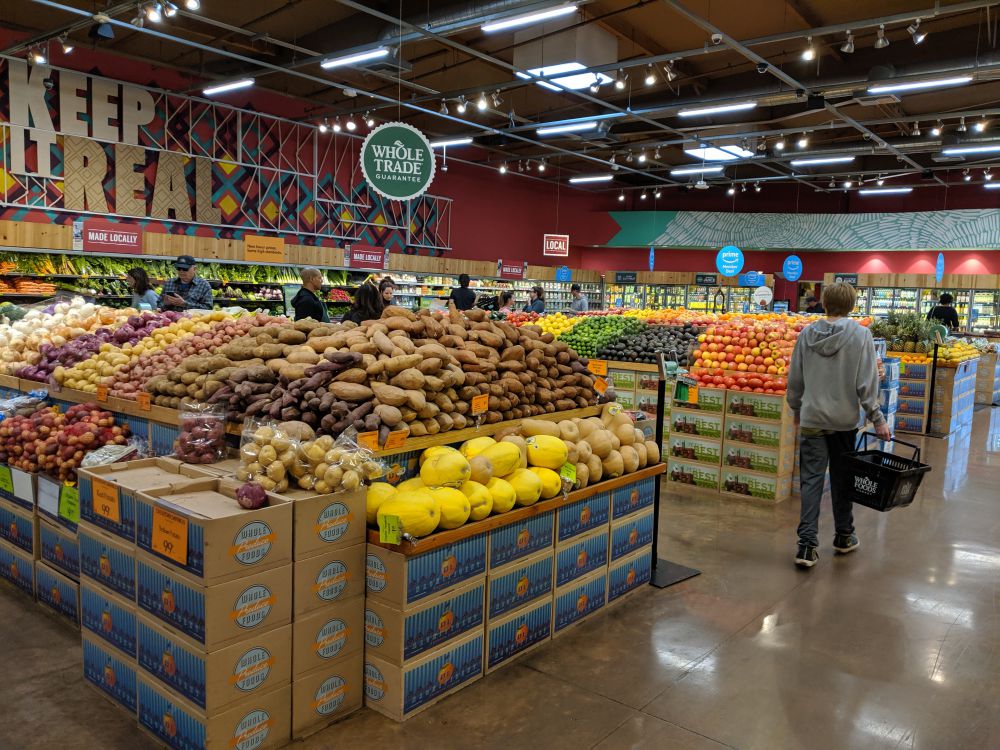 To buy groceries I went to Whole Foods, this store is like the premium of all supermarkets. The selection you get here is just on another level. Just every type of food here has so many varieties it's insane, twenty different kinds of eggs, yogourts in all variations you can think of and the meat and fish offering is also astonishing. The service is also excellent, your bags are getting packed for you, tough this is not exclusive to whole foods only, other supermarkets do the same here in America. Also, you never have to weigh your vegetables and fruits yourself, this is all done for you at the checkout. To only negative thing about Whole Foods is that the prices are very high, if you don't look at the costs of the individual items and just blindly shop, you will be surprised at your bill at the checkout.
Chipotle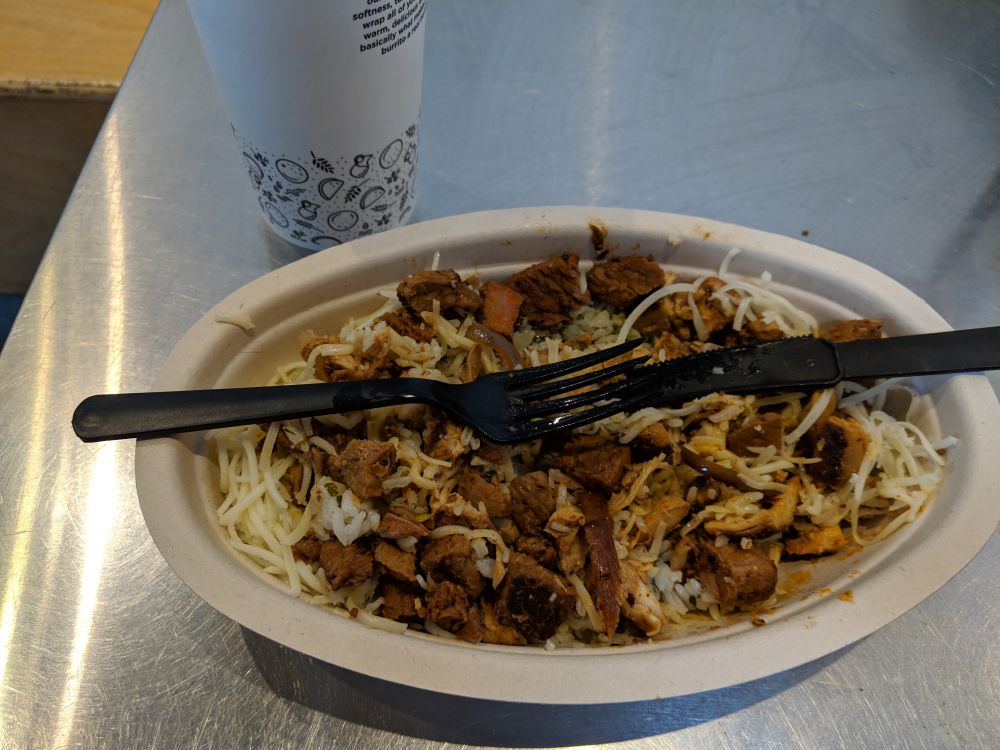 In America, you can probably eat every kind of cultural cuisine, the most prevalent is Mexican cuisine. There are a lot of Mexican restaurants that offer tacos and burritos. One Mexican chain restaurant I really enjoy is called "Chipotle". They offer salad bowls, normal bowls, and burritos. You go through like an ordering street where you can select all the ingredients you like. The food is very fresh and good priced.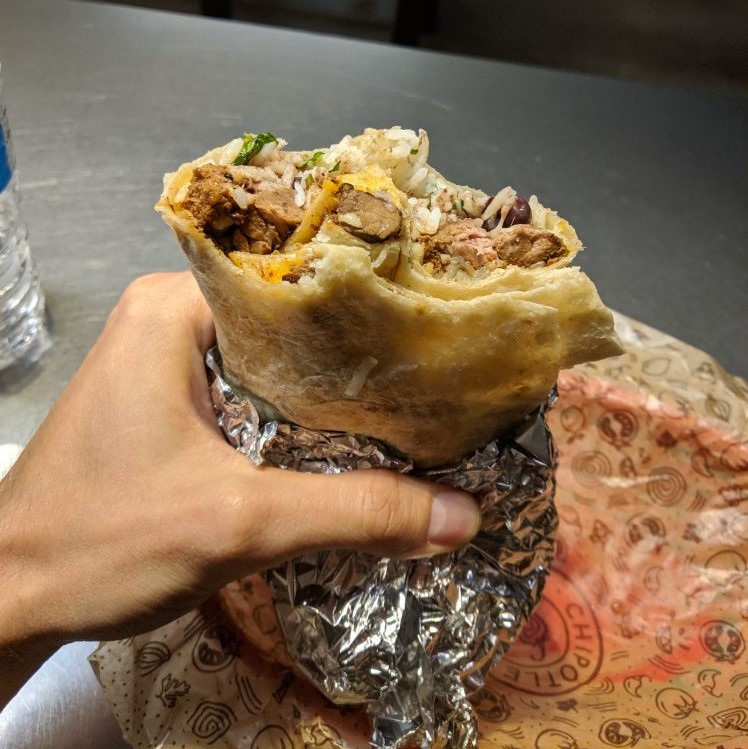 The pictured burrito, with steak, beans, and rice is around 10 dollars.
Firehouse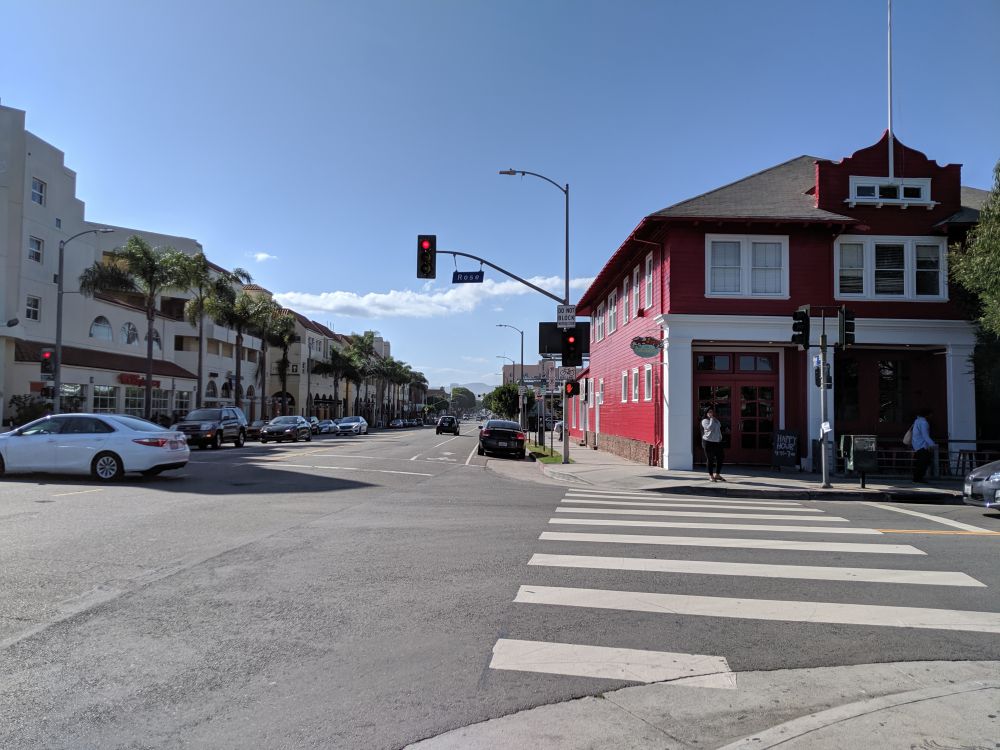 The Firehouse is a restaurant located in Venice. This restaurant is famous for its bodybuilding type of meals. The menu has many different dishes that are bodybuilding friendly, which entails mostly basic clean foods like steak, chicken, plain rice and so on. This restaurant was just a two-minute walk from my apartment.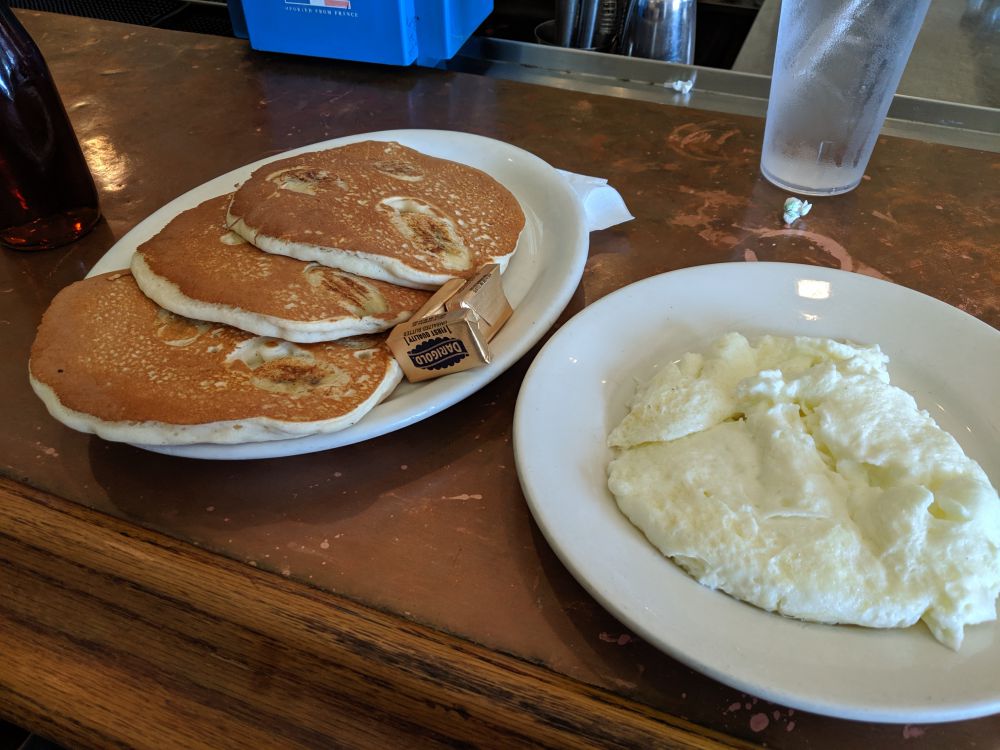 I went here every Sunday. I always got the "Bodybuilder's breakfast" which contains three huge pancakes and egg whites on the side.
IHOP
IHop is a famous breakfast chain restaurant. They offer a massive variety of pancake dishes. I always order six "grain and nut" banana pancakes. Those pancakes contain a lot of calories because they also include some fine-grained nuts inside. Together with maple syrup on top, those pancakes are absolutely delicious! After finishing this meal with some eggs on the side, I am always completely stuffed!
Poke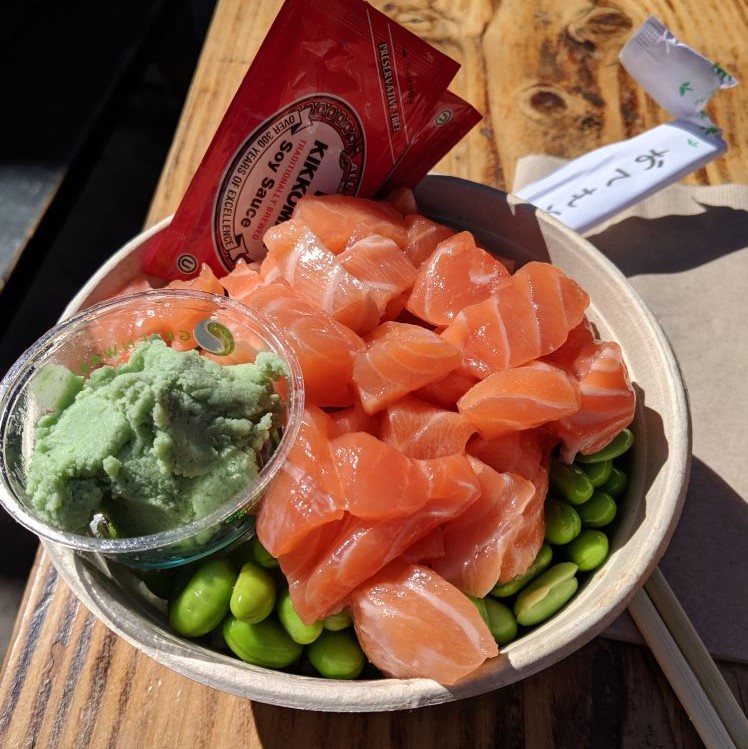 Every Sunday, after I finished working out at the gym, I got myself a Poke bowl. Poke is a bit like sushi but not combined into rolls. There is rice at the bottom and sashimi and different vegetables on top. I ordered this dish on the Venice Beach walk. Poke bowls are not American specific, though I found out that the bowls originate in Hawai, which technically is from the US. The pictured bowl is only 10 dollars, and it contains a generous amount of sashimi grade salmon. To me, this dish is almost underpriced, I will definitely continue to eat here every Sunday when I am in Venice.
Gym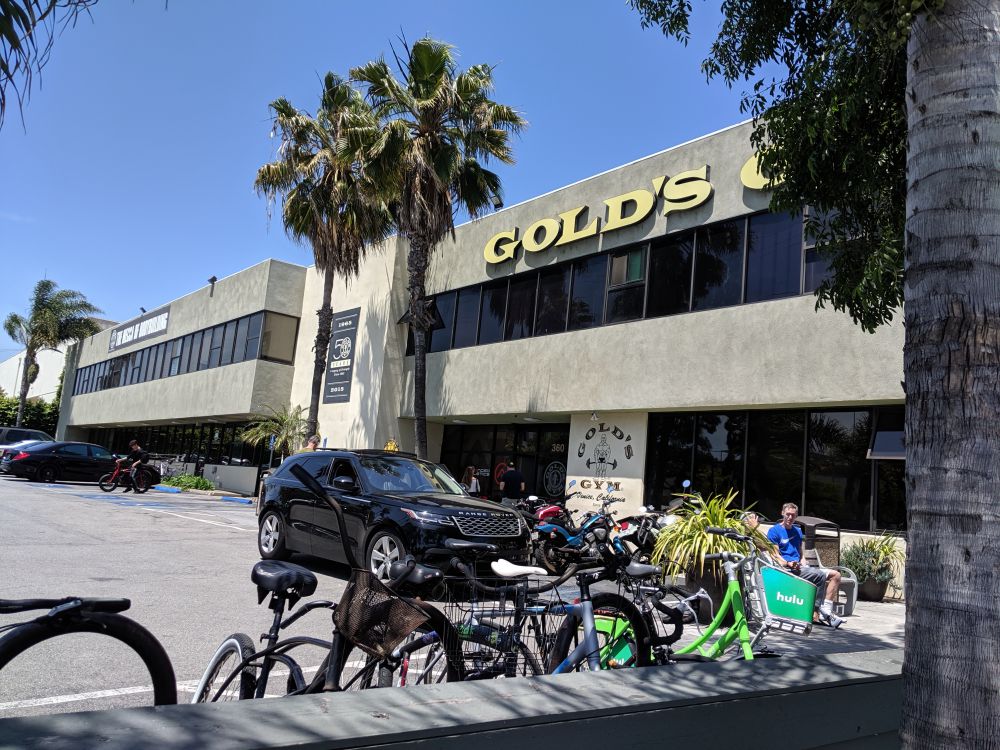 As part of my three months long trip in the US, I made myself the goal to get in the best shape of my life. Since I have a bit more free time than when I am back home and working full time, I changed my training routine to include some more exercises and training days. I've been going to the gym six days a week with some very intense training sessions. To get some motivation and inspiration, I got a membership at the Gold Gym in Venice. The gym was located right across the street from my apartment. This is probably the most famous gym in the world, a lot of professional bodybuilders train here, including the current Mr. Olympia. The atmosphere in this gym is very different from a typical gym, everyone is training hard and pushing themselves to get better.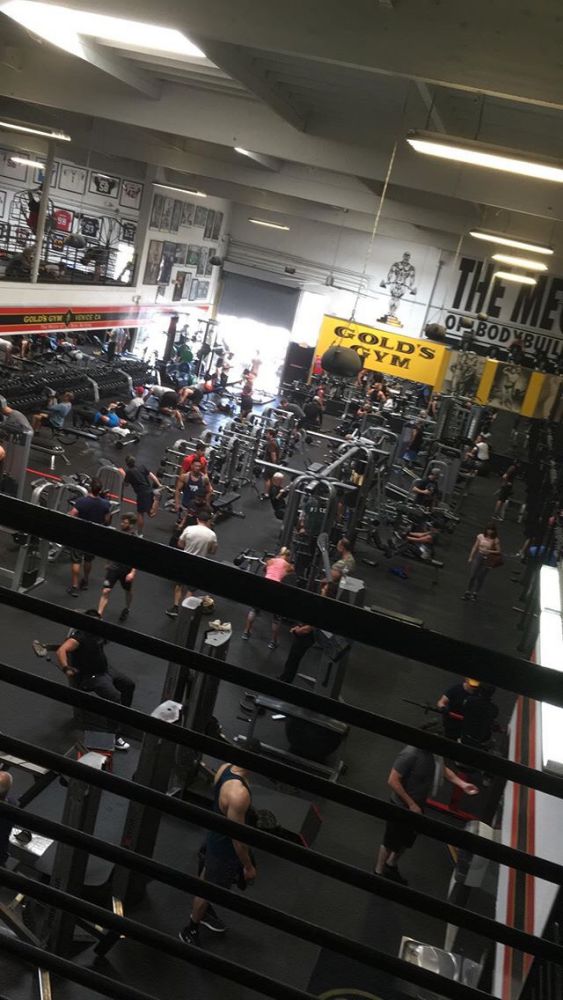 The equipment is excellent, there are three big rooms full of machines and an additional outdoor section. Since I've been training here, I already saw many people from the fitness/bodybuilding industry that I've been seeing on Youtube for years. I am looking forward to training at Golds Gym for the rest of my travel days here in Venice.
Laundry
One thing my apartment dit not have was a washing machine. So I had to find a place where I can wash my clothes. A quick google map search located a couple of places where one go do laundry. The closest one was a ten-minute walk from my apartment, a bit inconvenient when you have to carry all your laundry there. The most time consuming part tough is waiting for the laundry to finish, you have to stay there to make sure your clothes are not getting stolen. I always brought my laptop to do some work there while I did my laundry.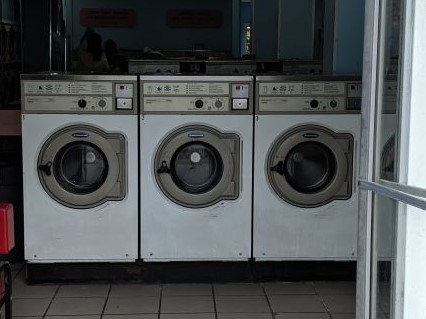 Going to the gym a lot requires doing a lot of laundries from all the sweaty clothes. When I packed my bags for the travel period, I thought It would make sense only to bring three full training outfits, I am not sure what I was thinking, because this would require me to do laundry every three days! I quickly bought some more sports clothes so that I only need to do laundry once a week :)
Transportation
To get around Los Angeles, I've used multiple forms of transportations. I did decide very early before my trip not to rent a car. I am quite happy with that decision, there are just so many cars here in LA and a lot of traffic and finding a parking spot every time I go somewhere is not something I would want. Following is a list of the different kinds of transportations I've been using.
Uber
One obvious choice in Los Angeles is using Uber for getting around. Uber is the most convenient method of transportation ever. There are so many Uber drivers that there is almost zero waiting time, you can order an Uber while still at the club and walk outside to find your driver already waiting outside. You will get billed by time and not by distance driven. The prices are very reasonable, the cost of a ride is less than half of the costs of a taxi in Switzerland.
Scooters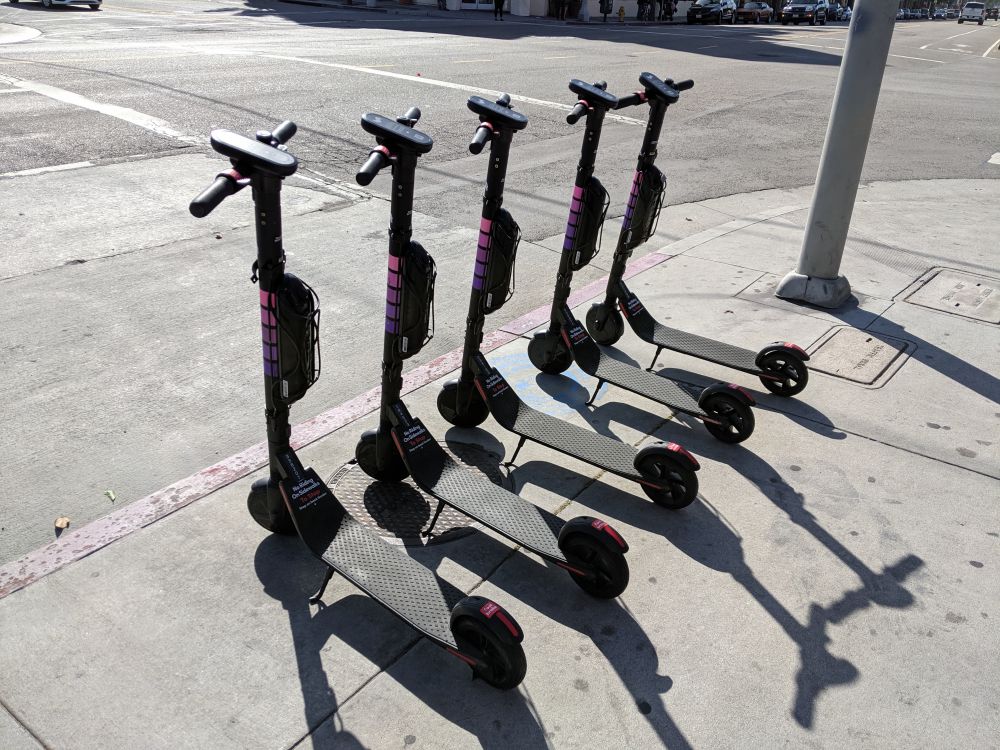 In the Venice and Santa Monica, a new form of transportation has emerged in the form of electric scooters. You can see them on many street corners. There are multiple companies providing scooters that can be unlocked by using an App. The scooters look a little silly, but they actually are really convenient if you want to get around in the neighborhood. The prices are also low, one dollar to unlock and then around 15 cents per minute. I've used scooters to travel from Venice to Santa Monica, which takes only five minutes and for grocery shopping. The scooters are getting recharged at night by other people who want to make some money for doing so, there is like a small economy of scooter rechargers that drive through the city at night and pick up all the scooters and put them back for the next day.
Public Transportation
Public transportation in LA is really bad. I've talked to many people that live in LA who have never used it once. The bus is mostly used by homeless people and lower class workers. The public transit consists mainly of buses and some trains. To my surprise, the cost of riding is very cheap. Only 1.75$ to go from any station to your desired exit. You can literally go straight through LA in under two dollars. It takes forever to go somewhere on the bus, there are just so many stops. I once traveled from Santa Monica to Down Town LA, which took 71 stops and almost 2 hours. I've mostly been using the public transportation network when I have enough time for one way of my trip to go somewhere, for the way back I've always used Uber.
Driving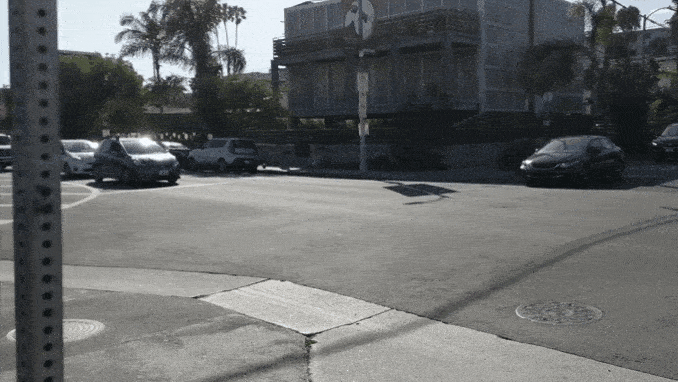 From what I've seen, the way that people drive here is quite different, way more aggressive lanes changes and cutting in front of traffic. One very odd thing to me is that there is not "right car first" rule in the suburbs. Instead, there is just an insane amount of stop signs on every street intersection. This makes driving even more unpleasurable when you drive through a neighborhood, even with no traffic at all you have to make a full stop every 50 meters.
Nightlife
The nightlife in Santa Monica and Venice area is very lively. There are many bars located on the beach and on the streets overwatching the ocean. One thing I've learned about drinking in bars here, there is a concept called "Tap you in", where you leave your credit card at the barkeeper, and then you can drink all night and at the end before you leave you "Tap out" and get billed for all the drinks you had. Seems very convenient, yet very dangerous if you are not conscious of how much you've been drinking all night. I personally did not make use of this concept, since I only keep my drinking to a minimum. My new go-to drink is a Tequilla on the rocks, this drink is really strong, but I water it down throughout the night and I most of the time keep the same drink with me for the full night. The following two bars are the ones where I've been going to the most and had the best experiences.
The Bungalow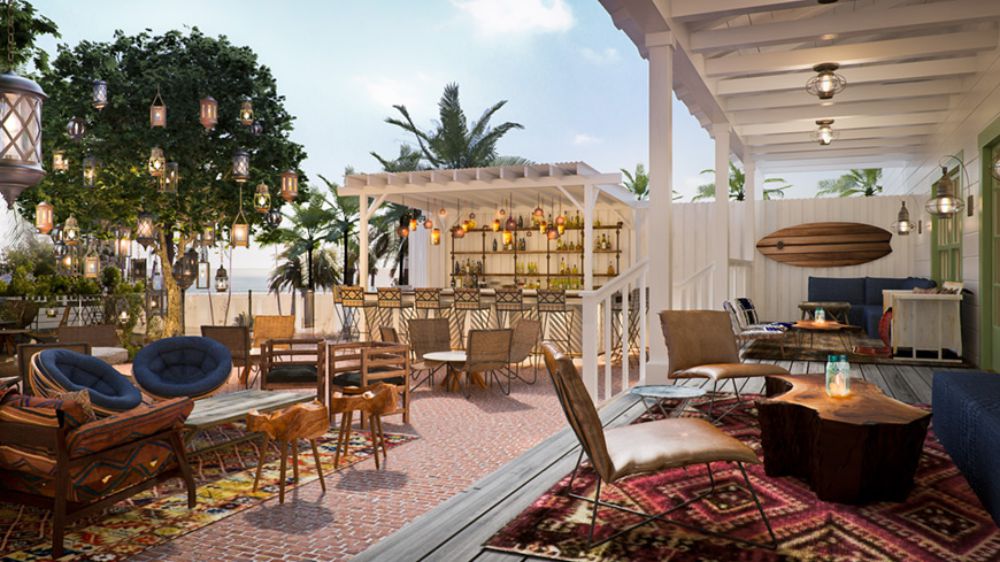 This bar is located in Santa Monica on Ocean Ave overlooking the ocean. The vibe of this bar is like a small home party but with more character. There are different rooms with outdoor areas. There even is a ping pong table and a pool table. People come to this bar from all parts of LA. To find the bar, you almost have to know about it existing, from the street outside you cannot see that there is a bar located behind some big fences with dense flowers. Someone I met on the first weekend in LA recommended this bar to me, and I'm pleased to have acted on the recommendation.
The Victorian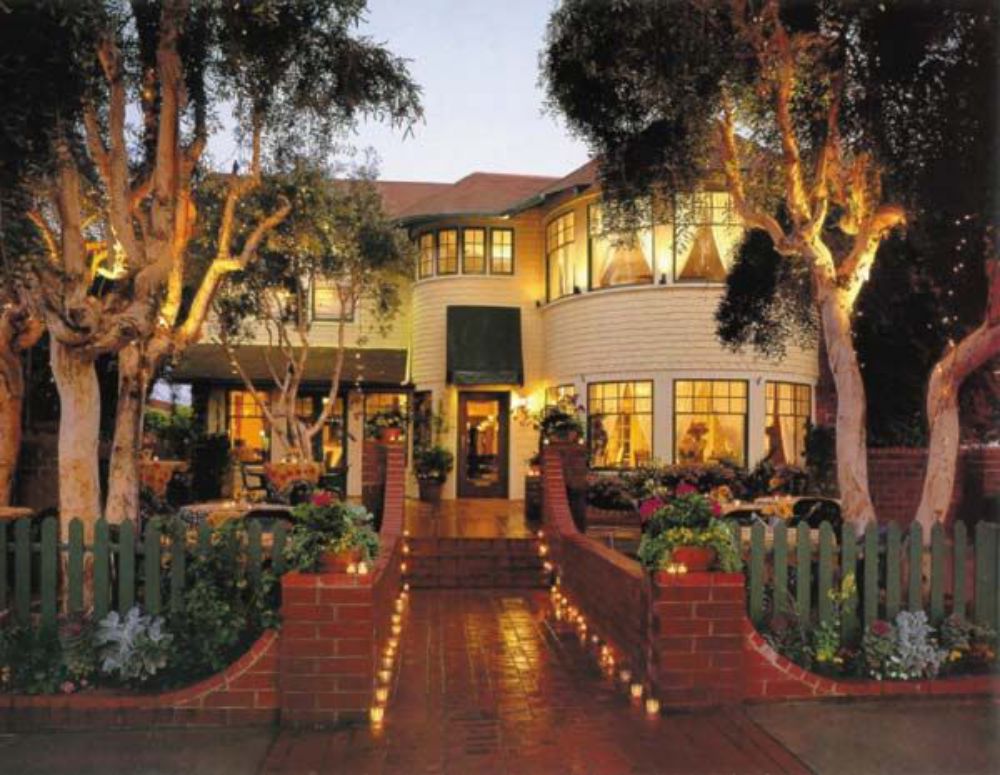 Located on Main street, right before entering into Venice from Santa Monica, there is a bar called "The Victorian". This bar is a full house with multiple floors, with a dance area in the basement. I've spent a Sunday night here on Memorial Weekend when Monday was a national holiday. This place was packed with people and everyone having a good time, dancing and drinking :) I will also definitely go back to this place when I'm returning to Venice.
Clubs
The bigger clubs are mainly located in the Hollywood and Downtown LA area. I've been to clubs in both of those areas and had a good time seeing some international DJs, but I have to say the experiences I've had so far in bars have been more memorable than the clubs.
Conclusion
To conclude the first month of visiting LA, with spending my time mainly in Venice and Santa Monica, I had a really memorable time. I am grateful to be able to experience a different part of the world. After one single month, I cannot definitely say if a would ever want to live here, but I am sure I will learn more about this city in the next two months of my trip. While writing this post, I've already moved to the Hollywood area in LA. I will spend a month in Hollywood before I will return to Venice Beach again to spend my final month in LA. I am really looking forward to every single day and to enjoy the Summer here to the fullest.
Thanks for reading.